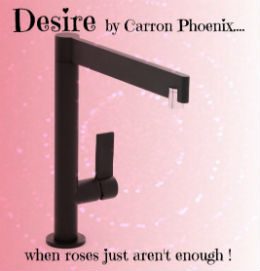 Happy Valentines Day!!
Just a little bit of tongue in cheek for the day that is in it!
Trying to think how would I feel if I opened a big, big box and found… a kitchen tap in it?!
I guess all would be forgiven if it looked as nice as this tap by Carron Phoenix, and came with a promise for it to be fitted ASAP:)
One of my favourite scenes from one of my favourite movies 'When Harry met Sally' is when Marie turns to Jess and says…
Marie: Tell me I'll never have to be out there again.
Jess: You'll never have to be out there again.
But for anyone waiting for that card to arrive, and especially if it doesn't, I wish YOU a very Happy Valentines Day. Go do something nice just FOR YOU!
Wise Owl x