Description
The Carron Phoenix Arterian Kitchen Tap Valve (Cartridge)
Please remove your own handle and check the spline count before ordering. And take a look at the images here below to assist you in making the correct purchase.  Splines are the ridges on the top of your valve that the handle is placed over.  Here is our Guide How to remove the Handle on your Kitchen Tap. Why do this ?

There is an earlier Tap called the Artesian which takes a completely different Valve with 20 splines, c. 53mm tall and will have Avillion or Triflow stamped on it which can be found <a href="https://www.tapsandsinksonline.co.uk/product/carron-phoenix-artesian-tap-valves/">here.</a>
There is also a very similar style tap with different handles that takes a 28 spline valve, 4276R, which can be found here .</a>
Here is picture of Tap / Handle detail that takes a 28 spline valve 4276R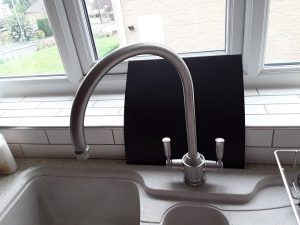 Measurements 
Height 50mm / Diameter at thread 21mm / Splines 20 / Nut Height 8mm
If your own valve looks different but still has San Marco stamped on it, then perhaps it is still encased in the Valve bush
Parts might be modified by the manufacturers as part of their continual improvements.

We cannot always guarantee that a part will fit an older version of a product. All spare parts that do not fit can be returned for a refund excluding shipping costs.
Shipping Information : Please allow for Delays outside our control due to Covid-19 - (in Brief - see links below for more detailed information is our Normal Shipping Times if not delays).
Spares Parts: For Mainland UK / N.I and ROI, Minimum of £4.50 to maximum of £6.00 with DPD 2-3 working days. For UK Offshore Islands, please email us sales@tapsandsinksonline.co.uk, as there is an additional surcharge. Click here for more information about all Shipping here.
Please also note that these shipping times apply to Mainland UK, NI and ROI Only. Please refer to our Shipping / Returns section for other destinations.