Description
Franke Tap Spout Chrome 133.0069.247 SP3577
The spout comes complete with o-ring kit and aerator – so no need to buy separately.
The Franke Spout is available in a Chrome ( 133.0069.247 ) or Silk Steel ( 133.0069.219 ) (Brushed) Finish
Please note that occasionally Spouts can come with very minute flaws (watermark or tiny marks) in the finish. This is reflected in the marked down price of these Spouts.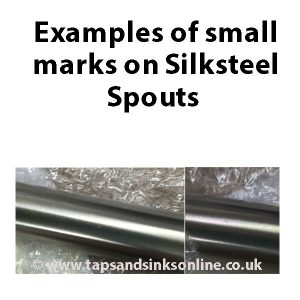 Click here for help on removing and replacing your Kitchen Tap Spout
Parts might be modified by the manufacturers as part of their continual improvements.

We cannot always guarantee that a part will fit an older version of a product. All spare parts that do not fit can be returned for a refund excluding shipping costs.
Shipping Information : Please allow for Delays outside our control due to Covid-19 - (in Brief - see links below for more detailed information is our Normal Shipping Times if not delays).
Spares Parts: For Mainland UK / N.I and ROI, Minimum of £4.50 to maximum of £6.00 with DPD 2-3 working days. For UK Offshore Islands, please email us sales@tapsandsinksonline.co.uk, as there is an additional surcharge. Click here for more information about all Shipping here.
Please also note that these shipping times apply to Mainland UK, NI and ROI Only. Please refer to our Shipping / Returns section for other destinations.
This is a Genuine Spare Part.