Description
Kitchen Tap Handle 3224R (SP3224)
The Kitchen Tap Handle 3224R fits 28 spline valves 3547R and 2307R 1427R 4276R 3561R. It is not compatible with the earliest 20 spline valve.
133.0068.852 Hot handle Chrome SP3224-H CH
133.0275.658 Cold handle Chrome SP3224-C CH
133.0068.853 Hot handle SilkSteel SP3224-H SS
133.0275.659 Cold handle SilkSteel SP3224-C SS
*
Note Measurements below are rounded and are for illustration purposes only.
Measurements 3224R (SP3224)
Height:86mm
Width of Lever at base part:23mm
Width of Top of Lever:15mm
Measurements 2534R (SP2534)
Height:70mm
Width of Lever at base part:21mm
With of Top of Lever:12mm
See image below of both handles size by size to show similarity and measurements :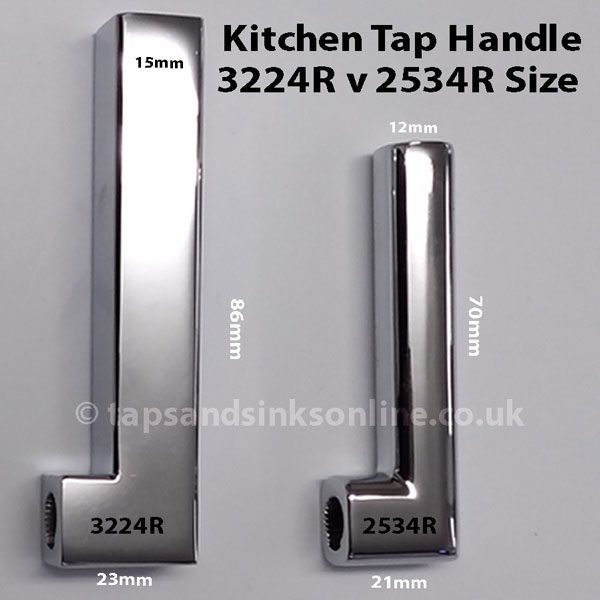 This is a Genuine Spare Part.
---
Detailed Shipping / Returns information can be found here.
In Brief:
Small items only by Post:
£2/£3
Courier Delivery DPD Track & Trace:
£5
BREXIT: No additional charges on delivery once your Order before shipping charges is less than £135.