Description
Antique Kitchen Tap Handle Part 1248R
For Valve 1290R
Overall Height: 50mm
Nut Height: 8mm
Diameter at thread: 21mm
No of Splines (teeth at top): 24
Spare Tap Part 1248R available in four different finishes. When selecting the finish please also select whether you want the Hot or Cold Indicator to be as the written word .e.g 'Hot / Cold' or in Letter form 'e.g. H or C.
Other San Marco Venice Tap Spares available
Please note that earlier versions of this handle are more round and later versions are flatter at the tips.
While the same product code 1248R has been used on installation guides whether the handle is rounded OR flat tipped , we are using the code 3701R for the 'round' version of this handle, and 1248R for the later version of this handle with the flatter style tips to distinguish both styles.
The earlier 'rounder tip' style version is only available in Chrome and Brushed Nickel.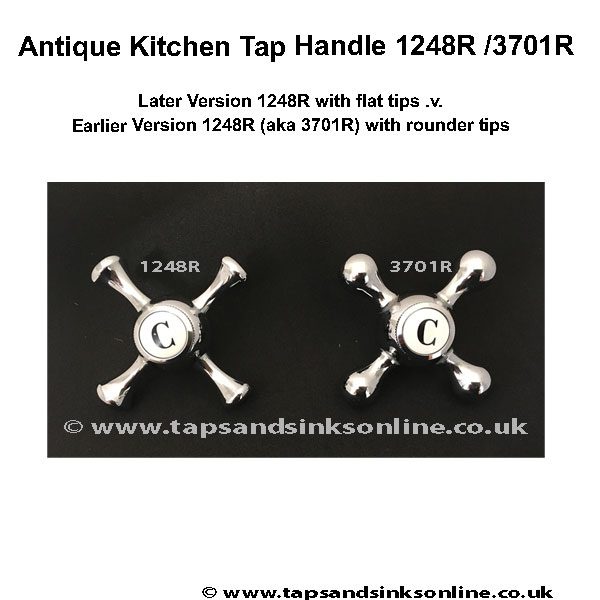 Detailed Shipping / Returns information can be found here.
In Brief:
- Small items only by Post: £2/£3
- Courier Delivery DPD Track & Trace: £5
- BREXIT: No additional charges on delivery once your Order before shipping charges is less than £135.