Description
Clearwater Aztec Kitchen Tap Handle 2534R.
*Note Measurements below are rounded and are for illustration purposes only.
Measurements 3224R (SP3224)
Height:86mm
Width of Lever at base part:23mm
Width of Top of Lever:15mm
Measurements 2534R (SP2534)
Height:70mm
Width of Lever at base part:21mm
With of Top of Lever:12mm
See image below of both handles size by size to show similarity and measurements :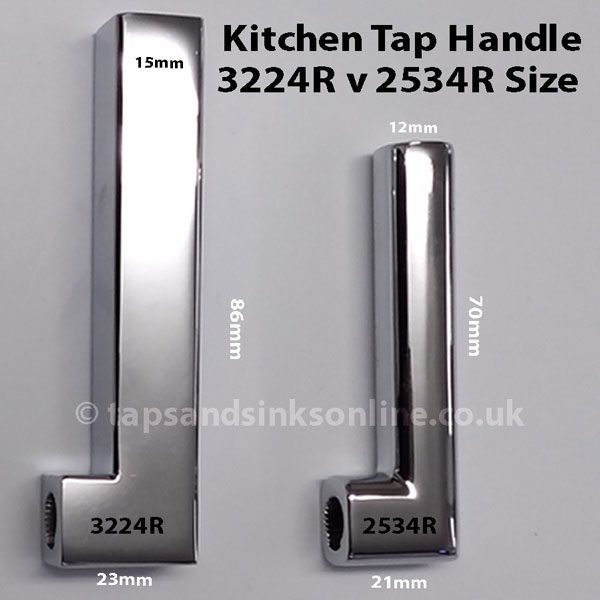 Detailed Shipping / Returns information can be found here.
In Brief:
- Small items only by Post: £2/£3
- Courier Delivery DPD Track & Trace: £5
- BREXIT: No additional charges on delivery once your Order before shipping charges is less than £135.